Henry Jocelyn Seymour, the 9th Marquess of Hertford
The 9th Marquess of Hertford agreed to become the Patron of the Hertford British Hospital Charity following the death of the the previous Patron, Her Majesty, Queen Elizabeth The Queen Mother.
The link between his family and the Hertford British Hospital Charity, which was founded in honour of his ancestor the 4th Marquess of Hertford, is thus renewed.
Even though busy with keeping the family estate, Ragley in Warwickshire, as a thriving concern, the Marquess and Marchioness are regular visitors to the Charity in Paris.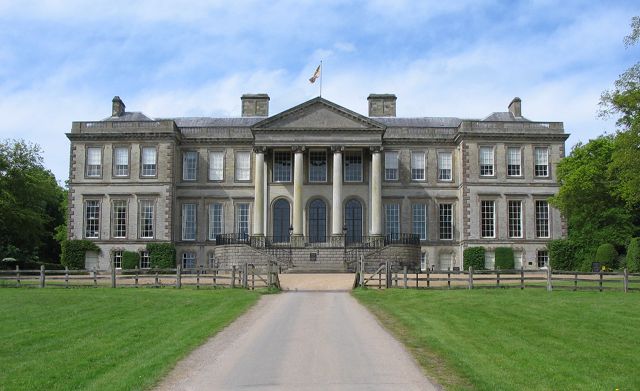 Ragley Hall is the family home of the Marquess and Marchioness of Hertford and their four children and has been the seat of the Conway Seymour family since 1680. The house was not completed until the middle of the 18th century, when it was finally decorated and fully furnished.
When the 8th Marquess of Hertford, the present Marquess's father, inherited Ragley in 1940, most of the house was being used as a hospital, with about a quarter of it reserved for family use.
The family fully moved in 1956. The restoration of the house and gardens, the running of the farms and woods on the Estate kept them busy until November 1991, when Ragley was handed over to the 9th Marquess
Ragley Estate covers an area of 6,500 acres and is divided into five main businesses. The Estate generates jobs (more than 110 of both full time and seasonal employees), invests in local businesses, and contributes to the growth and welfare of the local community.
Ragley Estate includes:
Ragley Home Farm – 3,300 acres – cattle and sheep rearing, rape, onion and wheat crops
Ragley Woodlands and Sawmill – 1,000 acres – forestry management and Sawmill with sales to public
Ragley Estate Meats – butchery and sales of meat and prepared foods to public
Ragley Property Management & Maintenance -  rental properties and maintenance of Estate property
Ragley Hall Park & Gardens – 400 acres – open to the public for summer season and throughout the year for civil wedding ceremonies, corporate functions, wedding receptions, seminars, educational and schools.
For more information about Ragley, please visit the website www.ragleyhall.com.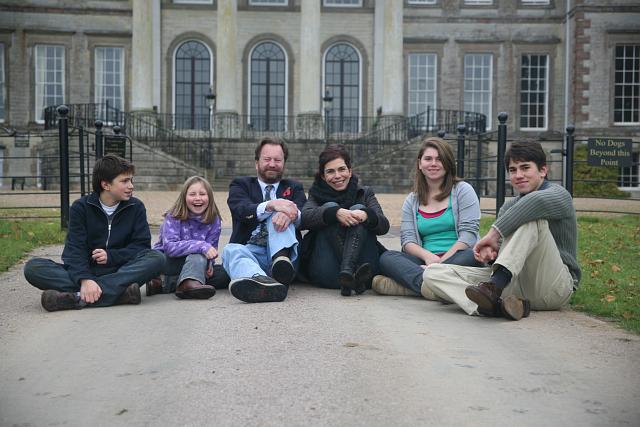 The Marquess and Marchioness of Hertford and their four children in front of Ragley Hall.